FOR SALE
on Etsy.
It will be sent as a pdf for those interested. Just click the above link and take a look! Type in Coupon Code
mystery
in the code section of your etsy order...and get 10% off.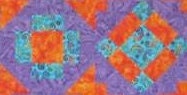 This is just a preview of the pattern. To see some tops made from the pattern, please check out the Flickr group photos here.
Thanks for looking.